The Rundle Lantern hears you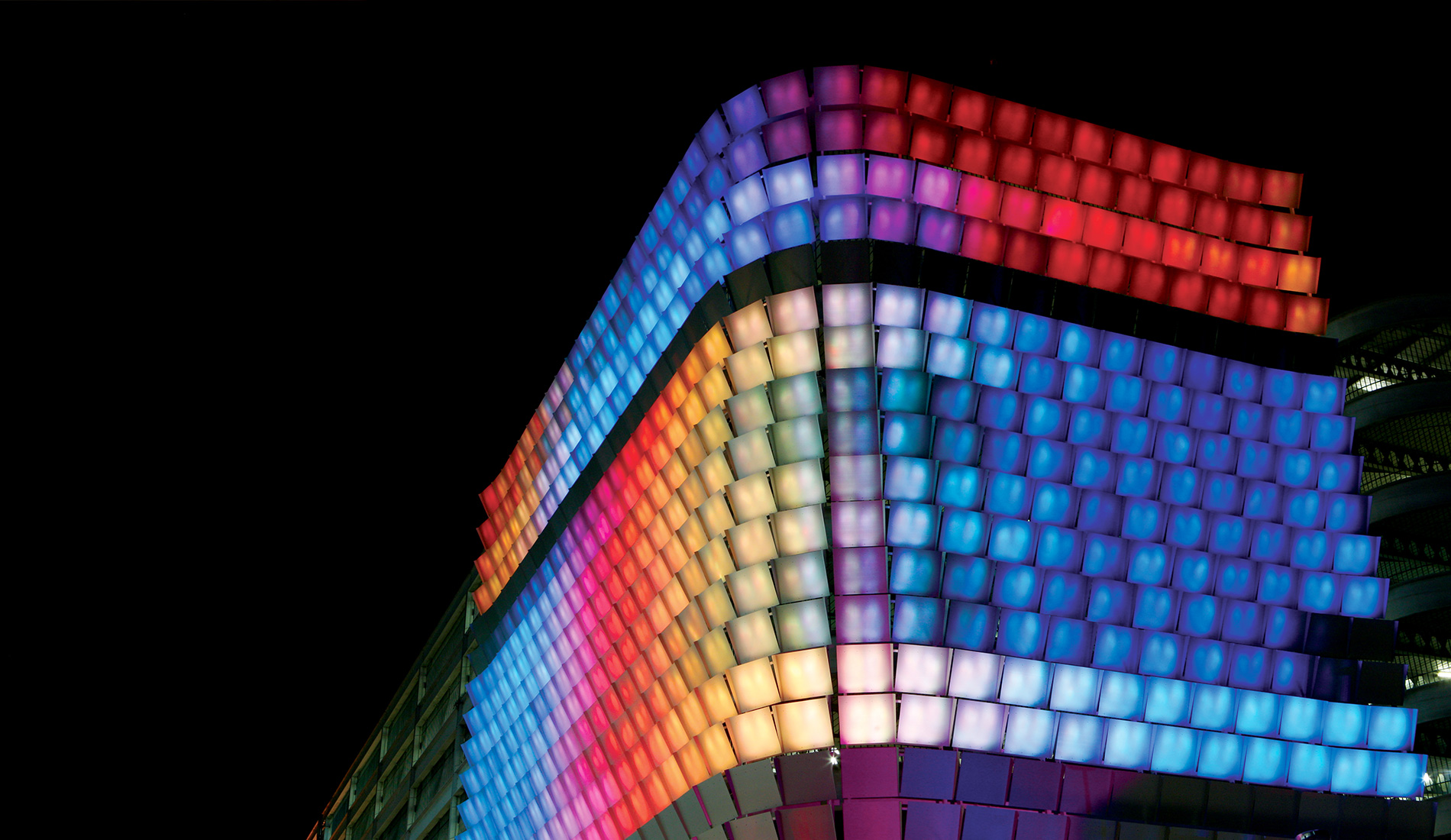 As designers of the Adelaide City Council Rundle Lantern it is rewarding to see the landmark evolve. In collaboration with the Adelaide City Council we have created Tweet the Lantern, built from an idea within the Rundle Lantern Strategy. A website and web service enable you to tweet specific hashtags that trigger displays on the Rundle Lantern's 748 panels, enabling real-time public interaction.
It works via a web service that checks the Rundle Lantern's Twitter account, so when you tweet "@Rundlelantern" with one of the special hashtags (such as #cat, #dance or #love) the Lantern automatically responds to your instructions. Within a few minutes you'll receive a reply from the Lantern on Twitter letting you know what time your animation will be played. Twitter can offer so much more than just 140 simple characters!
Find out all of the hashtags you can use on the lantern here.
---