6 Mutual Banking Apps Overtake the Big 4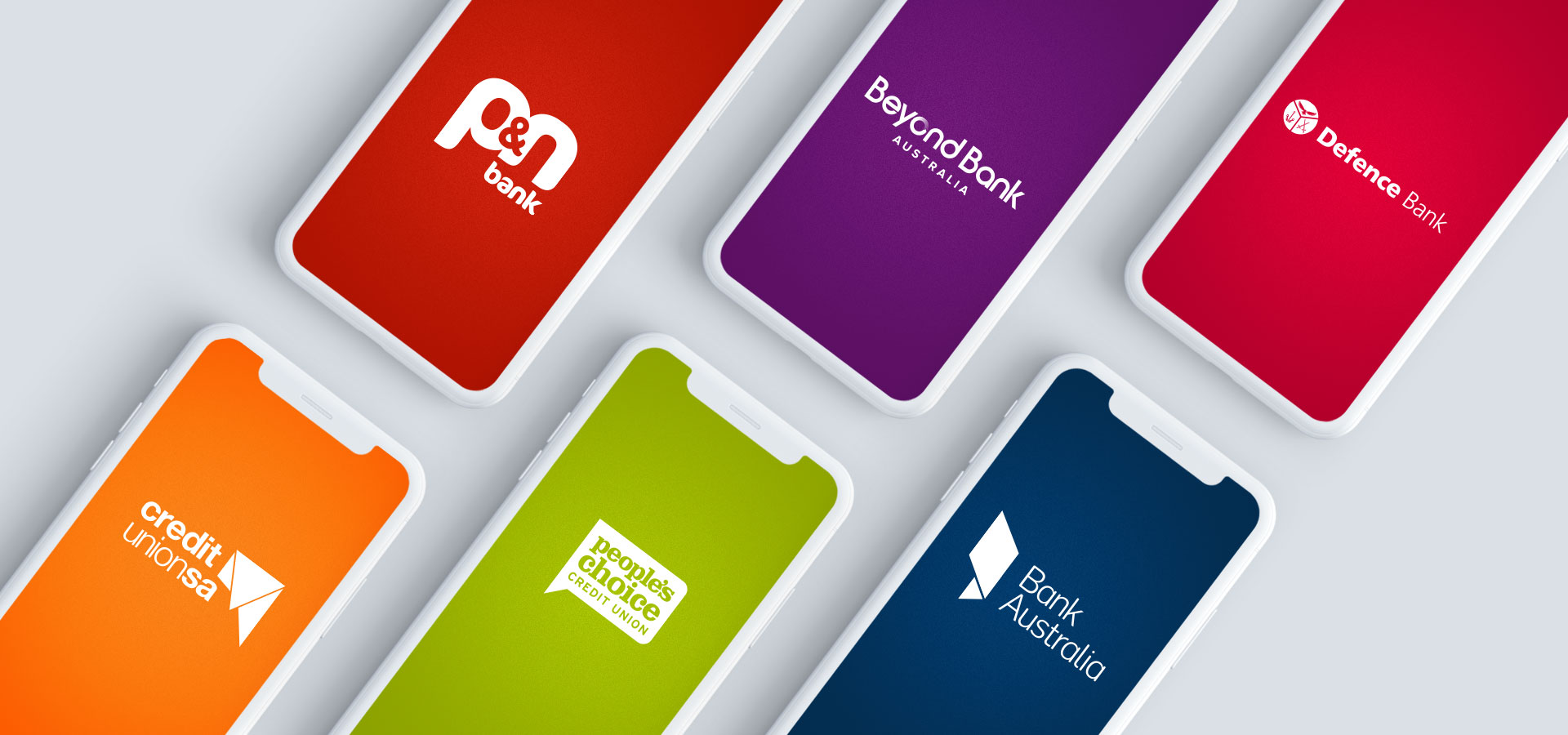 In the Mozo Experts Choice Awards announced recently, six of Fusion/DA's mobile banking app clients gained the accolade among the nine winners of the 'Excellent Banking App' awards.
Bank Australia, Beyond Bank Australia, Credit Union SA, Defence Bank, P&N Bank and People's Choice Credit Union were judged as winners with their mobile banking experiences standing out from the pack of 63 Banks and Credit Unions. This competing field included all of the Big Four banks with only CommBank joining Fusion/DA's six clients in the winner's circle.
The Mozo experts judged the richness of 25 different functions of each banking app, including the availability of different payment types, login security, ability to quick view accounts and card controls within the apps.
"Mutuals have really stepped up their game in recent years," said Mitch Pollard, member of the Mozo Experts judging panel.
In our analysis, it became really clear that if the organisation had a strong digital partner like Fusion behind them, they were in a really strong position to provide their customers with key services in their mobile banking app.

Mitch Pollard, Mozo Expert Judge
Creating beautiful and bankable digital products is hard work. The success of Fusion/DA's clients in the Mozo Expert Choice Awards is a testament to what can be achieved by working together at a rapid release cycle with a shared vision.
"Mutuals are often described as fast-followers, which isn't surprising when you consider the mammoth digital and IT budgets of the bigger banks," said Damien Mair, Fusion Co-founder and Director. "However, via collaboration and putting an agile program in place, we've been able to help guide our mutual clients to set a pace for the big-end of town to follow."
Two potent examples of this transformation at speed were the launch of Osko payments through the app months before any Big Four bank, and the recent release of 'Instant Cards' for P&N Bank...
which we believe is an Australian first!"

Damien Mair, Fusion Co-Founder + Director
We're extremely proud to be delivering an award-winning product to Mutuals who provide outstanding services to their customers by putting people ahead of profits. Over 500,000 Australians are now walking around with an award-winning mobile banking app in their pocket.
Want to know more?
Grab a FREE copy of the Mobilising Mutuals Index.
Learn more about the Fusion/DA Mobile Banking App.
Check out the detailed reviews of the 6 winning apps.
---