MAC Sponsorship Engagement Campaign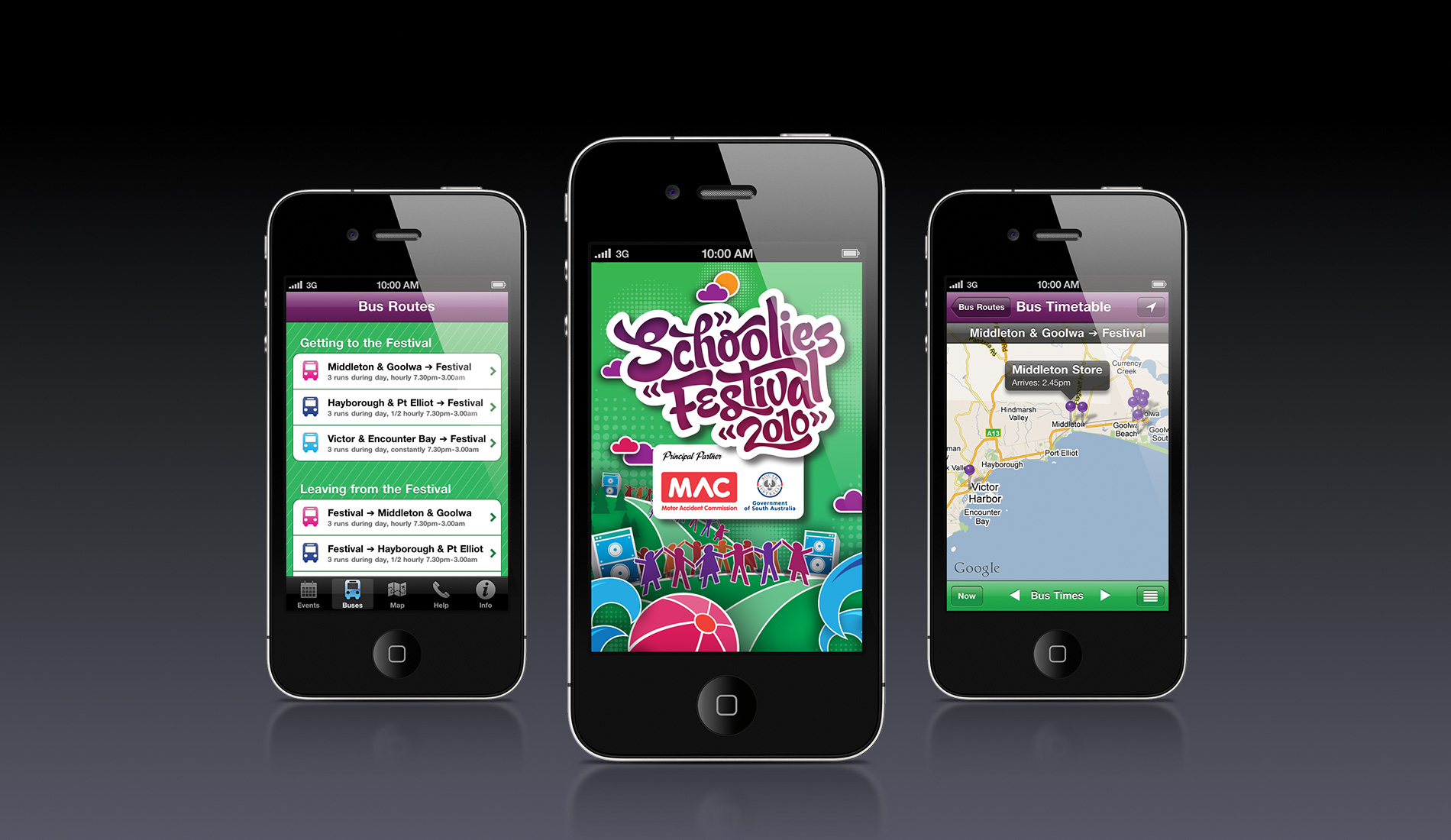 The Motor Accident Commission (MAC) sought new ways to better activate their sponsorship of Schoolies Festival. Leveraging the insight that young people value the opinions of their peers above all others, our strategy began by creating the positive message, 'Look Out For Your Mates'. This created a platform that would resonate with peer conscious friends, inspiring them to keep each other safe.
We then developed an Australian first Schoolies mobile app that provided festival details, geo-located bus timetables, safety info, maps and help line numbers. The branded app proved to be a highly valuable utility that made it easy for mates to plan, find and catch free transport. It also helped Encounter Youth (the 500 event volunteers) to co-ordinate the event.
The app was a huge success in preventing drink driving, making it safe for mates to get around.
An interactive photo booth published pics to Facebook hourly - extending the message beyond the event. 2,057 photos were taken of more than 5,000 Schoolies with 95,200 photo views in the first week alone. We gave away over 2,000 custom photo badges, 8,000 branded sunnies and delivered bus stop signage.
Market research showed that MAC experienced the highest brand recall of the festival. We made it fashionable to share the 'Look Out For Your Mates' message and paved the way for kids to be more receptive to MAC's road safety messages.
---