Greater Customer Experiences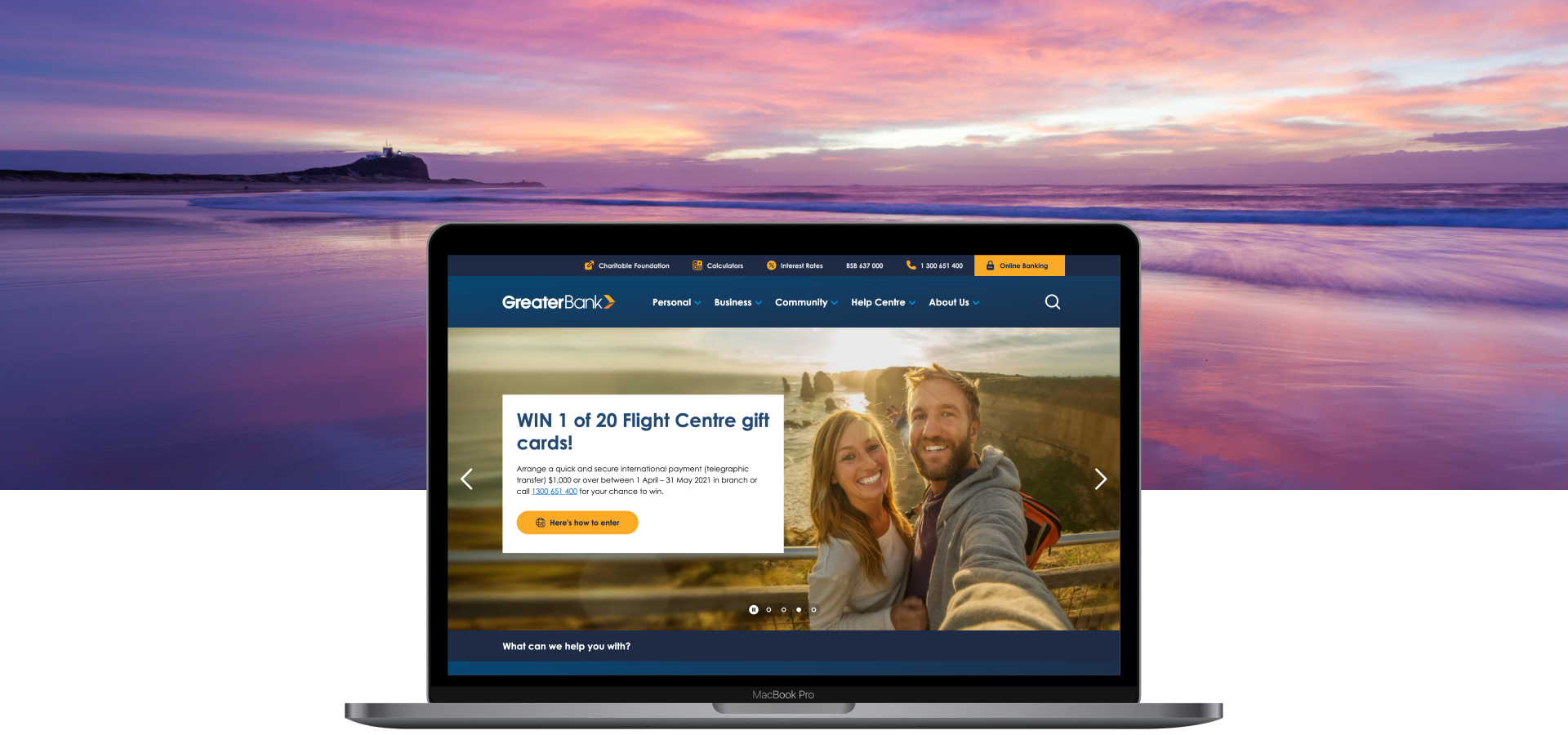 Greater Bank wanted to provide a personalised customer-centric digital experience for their website which delivered clarity, convenience and confidence as part of their 'customer-first' digital transformation strategy.
The business also wanted to utilise a specialised solution that was industry best-in-class and could be sharply tailored to align with their brand refresh. Effortless navigation, intuitive search, improved FAQs and support tools were required to meet the specific needs of their customers, community and team members.
Fusion was selected to deliver the combined offering of our Digital_Branch platform and expertise in customer-centric UX design, software engineering and integration services to meet the goals of Greater Bank's digital transformation strategy.

Greater Possibilities
Fusion's Digital_Branch platform is built upon Optimizely's (previously branded Episerver) enterprise-level content management system (CMS). Optimizely has one of the most intuitive content admin interfaces in the business and provides world class personalisation, sophisticated content workflow permissions, on-site search tuning, page creation and optimisation features.

Providing a seamless employee digital experience for team members by reducing unnecessary management and infrastructure costs and overheads were also primary drivers for the Digital_Branch platform to deliver on.

The Digital_Branch is entirely cloud based, and is supported with 24/7 managed services, reducing internal risks, lowering costs of ownership and providing a highly secure and APRA compliant platform.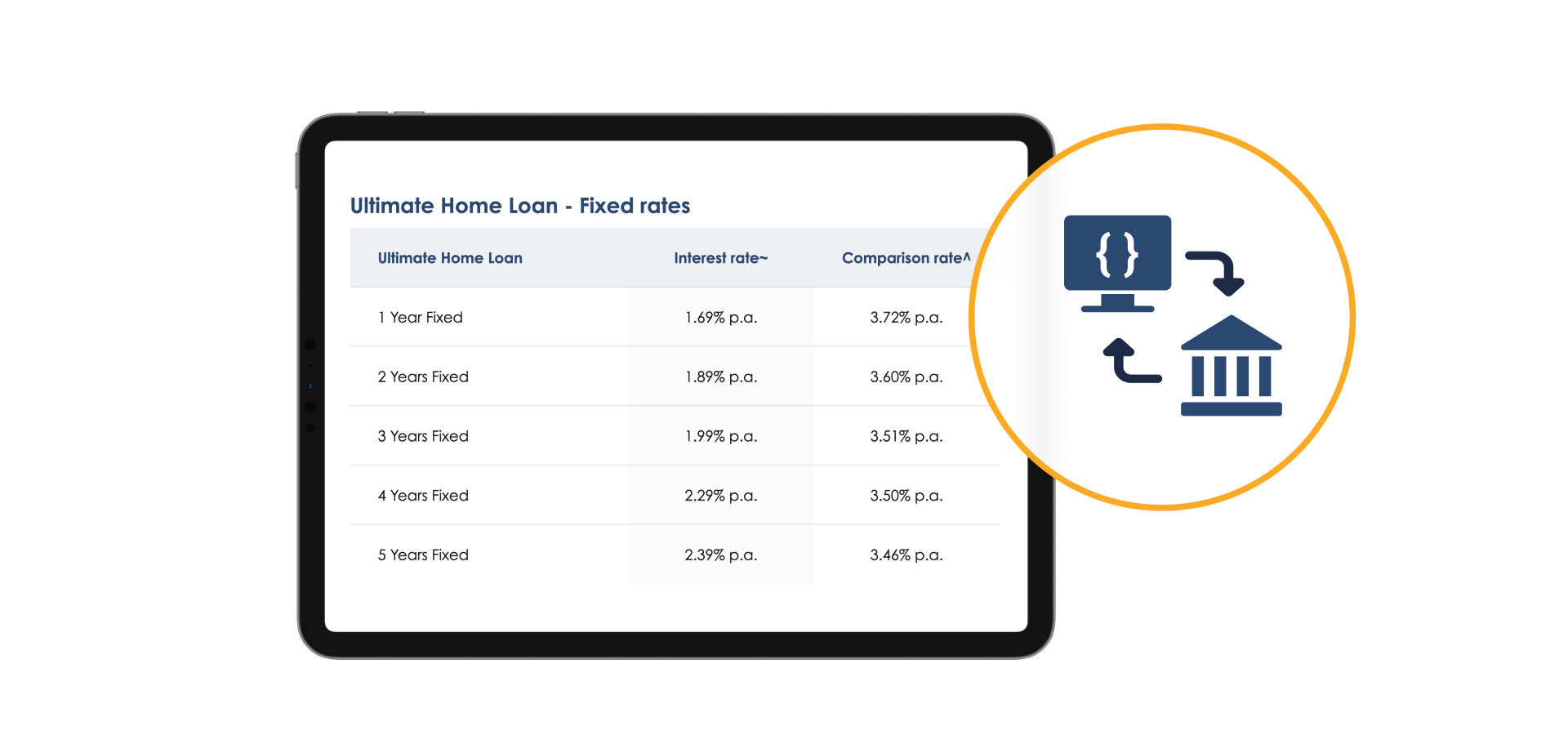 Greater Effiencies
All banks in Australia are required to ensure that all product rate information that is presented publicly is EXACTLY in sync with the product portfolio. With product information and interest rates appearing in hundreds of locations on a Digital_Branch, ensuring this requirement is met is typically a time intensive and laborious process.

To combat this, we seamlessly integrated the Open Banking product reference data API's into Greater Bank's Digital_Branch. Now, whenever product info and rates are modified, the public facing data is automatically updated in every location it appears across Greater Bank's digital branch.

This reduced one of Greater Bank's biggest compliance and administration headaches into a simple, one-time-update process giving the business time and resources to focus on what matters most - their customers.


Fusion is proud to serve a business that is always striving to move the customer experience from good, to better, to greater. A greater customer experience that helps Greater Bank strive towards their digital transformation goals.
---