Sunsets & Gnocchi
LA LUCCIOLA - Seminyak, BALI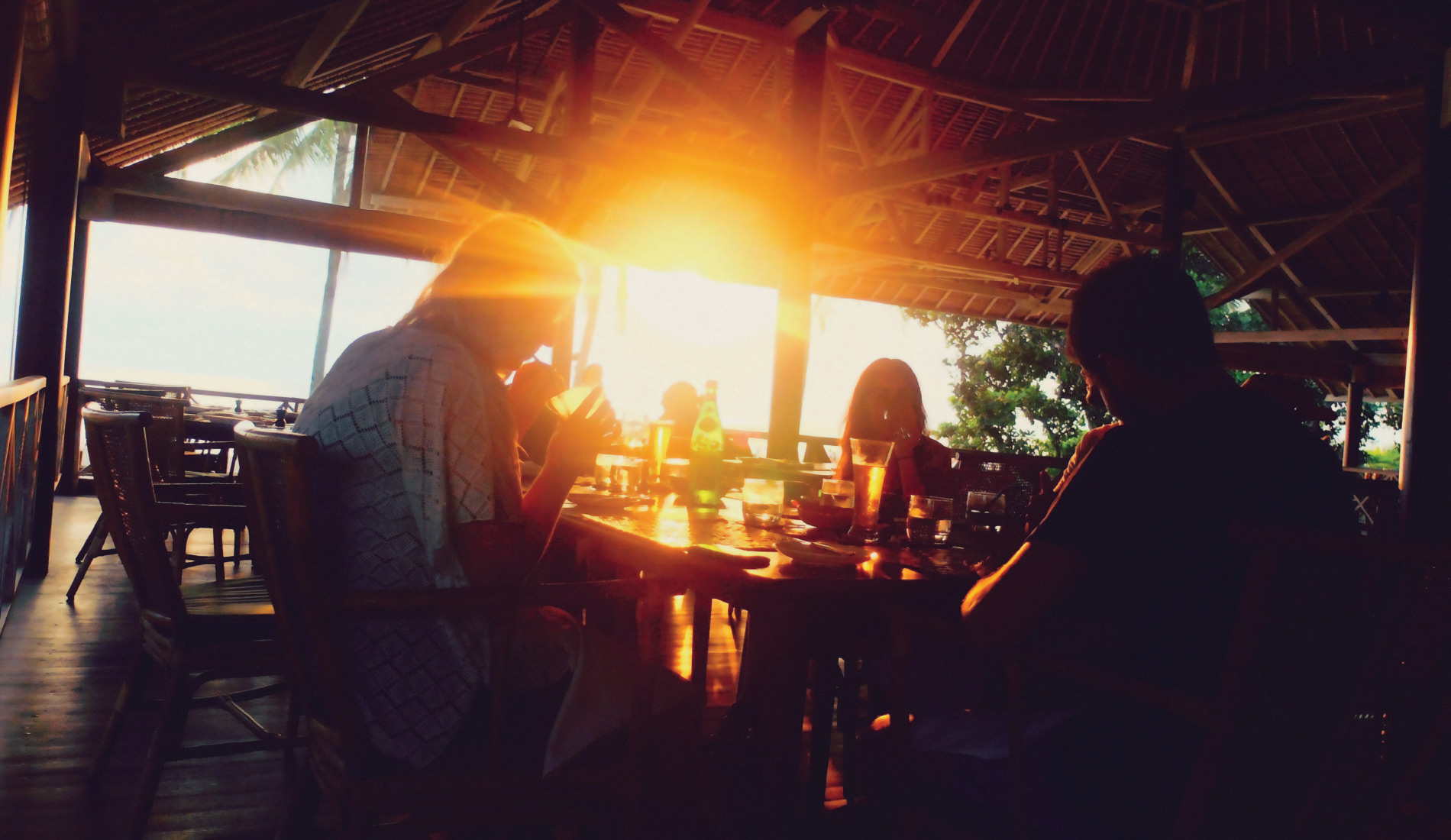 You have to go to La Lucciola when in Seminyak. It may sound strange to suggest Italian food in a Balinese town, but they must have a little Italian lady in the kitchen cooking up a storm because it's the best Italian food I've ever tasted. Make sure you book ahead because this place gets busy. We asked our villa manager to reserve a spot for us. If you dine around 5:30pm, you'll catch the sunset, and it's unbelievable.
Ask for a table upstairs. Order the scampi for entrée, gnocchi ragu for main course, and if you can squeeze in dessert, try the share platter. For drinks, try the lychee lime granita if you've got a sweet tooth, the banana dream cocktail, or otherwise a glass of Matua Sauvignon Blanc will really complement your food. Remember, wine isn't cheap in Bali - surprisingly, cocktails are cheaper.
There are often people flying kites down at the beach in front of La Lucciola, but not always someone selling them. If you have kids with you, find a kite at the market before you go so they can join in the fun!
- Rosyn
---