Motor Accident Commission's digital platform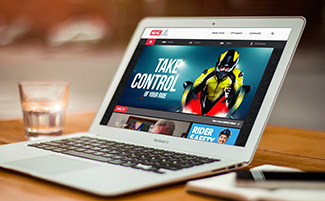 The Motor Accident Commission (MAC) is responsible for providing compulsory third party insurance and delivering public road safety initiatives in South Australia. One of the key ways to share these important messages effectively was by redeveloping their website into a modern publishing platform.
The ability to publish their content is a major benefit for MAC. By adapting the Orchard Content Management System, we created a user interface to publish content that is good quality and of consistent standard. Orchard allows MAC to regularly update and change content, such as uploading videos, highlighting hero promotions and choosing the size and location of content.
Using Orchard makes creating and maintaining cohesive campaign pages a more time efficient task. Each campaign is unique and dynamic while staying structurally similar. With different stakeholders delivering their road safety messages, it was important to ensure flow and familiarity across all forms of content.
Throughout every stage of the development process, we considered the responsiveness of the website. User interactions change intuitively from clicks on a desktop to touches and swipes on a mobile device, and we designed to cater for different types of users on different types of devices. MAC needs to reach a wide variety of people and making sure their content is accessible is a priority.
Creating content that is relevant, valuable and shareable is made possible by a strategic approach. Rather than simply broadcasting information and statistics, we look at what people might need in their everyday lives as road users and then provide it. Running content planning sessions allow MAC to ensure that they are covering all aspects of road safety and have useful and relevant information published. The strategy focuses on designing complete campaigns as well as allowing room for personality and reactivity. Positioning MAC's new publishing platform as a valuable tool for the public, we can populate it with content that people can easily share and return to.
Our digital strategy for MAC was making them relevant to people's everyday lives so that they become the experts in road safety. This publishing platform reaches towards that goal whilst maintaining an approachable and interactive face.
---