Cutting Edge Commerce for Haircare Group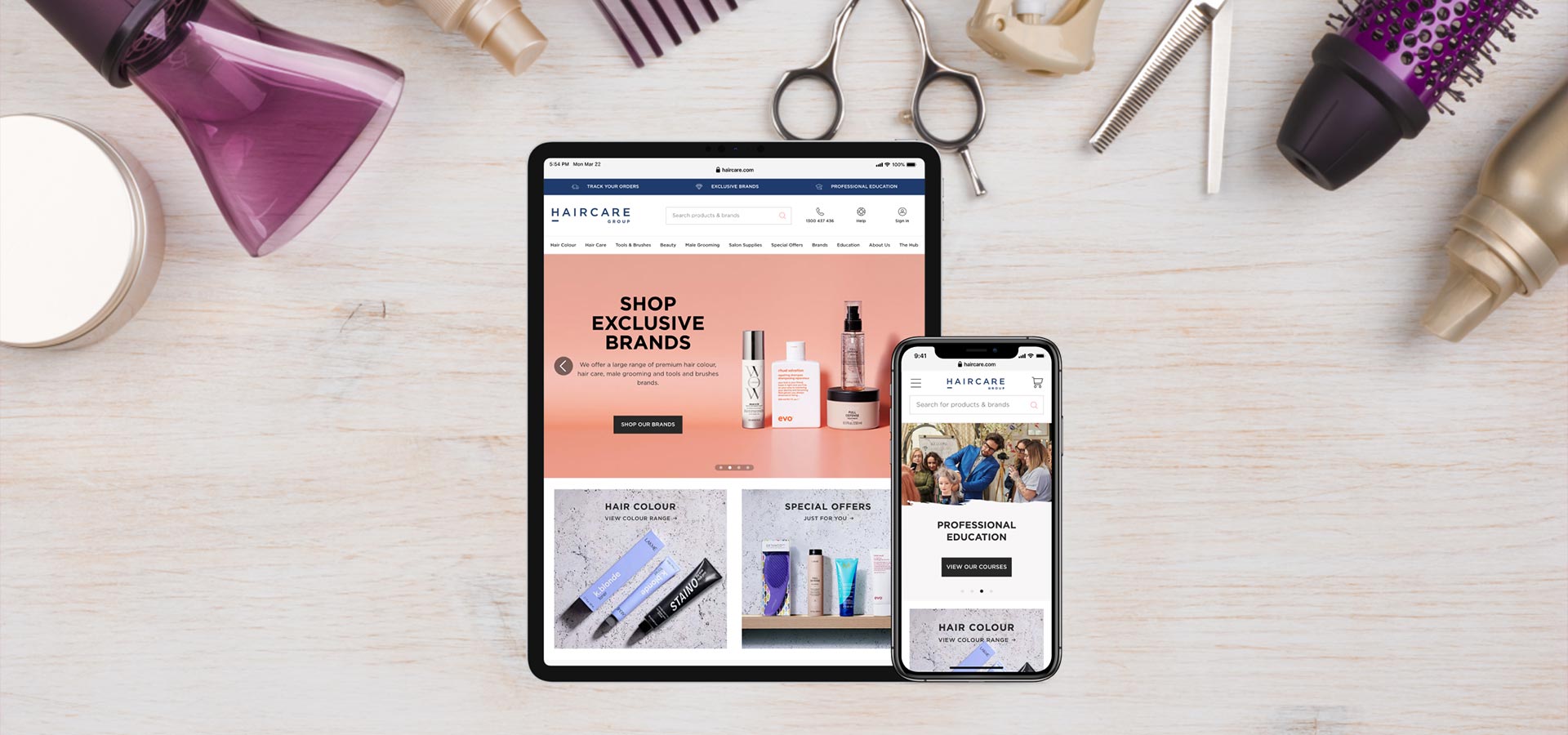 Haircare Group is the leading distributor of professional hairdressing brands in Australia and New Zealand. Since 1974 the business' success has been fuelled by providing customers with access to a world-class product portfolio. However, market dynamics began to impact growth opportunities. A radical rethink of how customers could browse and buy professional salon products was required.
Transformative Makeover
This business challenge resulted in the initiation of a comprehensive digital transformation which touched all processes, people and technologies across the group. The program's pinnacle was the creation of a sophisticated B2B commerce platform allowing customers to easily buy any product, anytime from anywhere. Fusion worked in deep collaboration with Haircare Group for over 18 months to strategise, design, develop and launch the enterprise-grade commerce solution containing a vibrant catalogue of 4,000+ salon products and best-in-class education.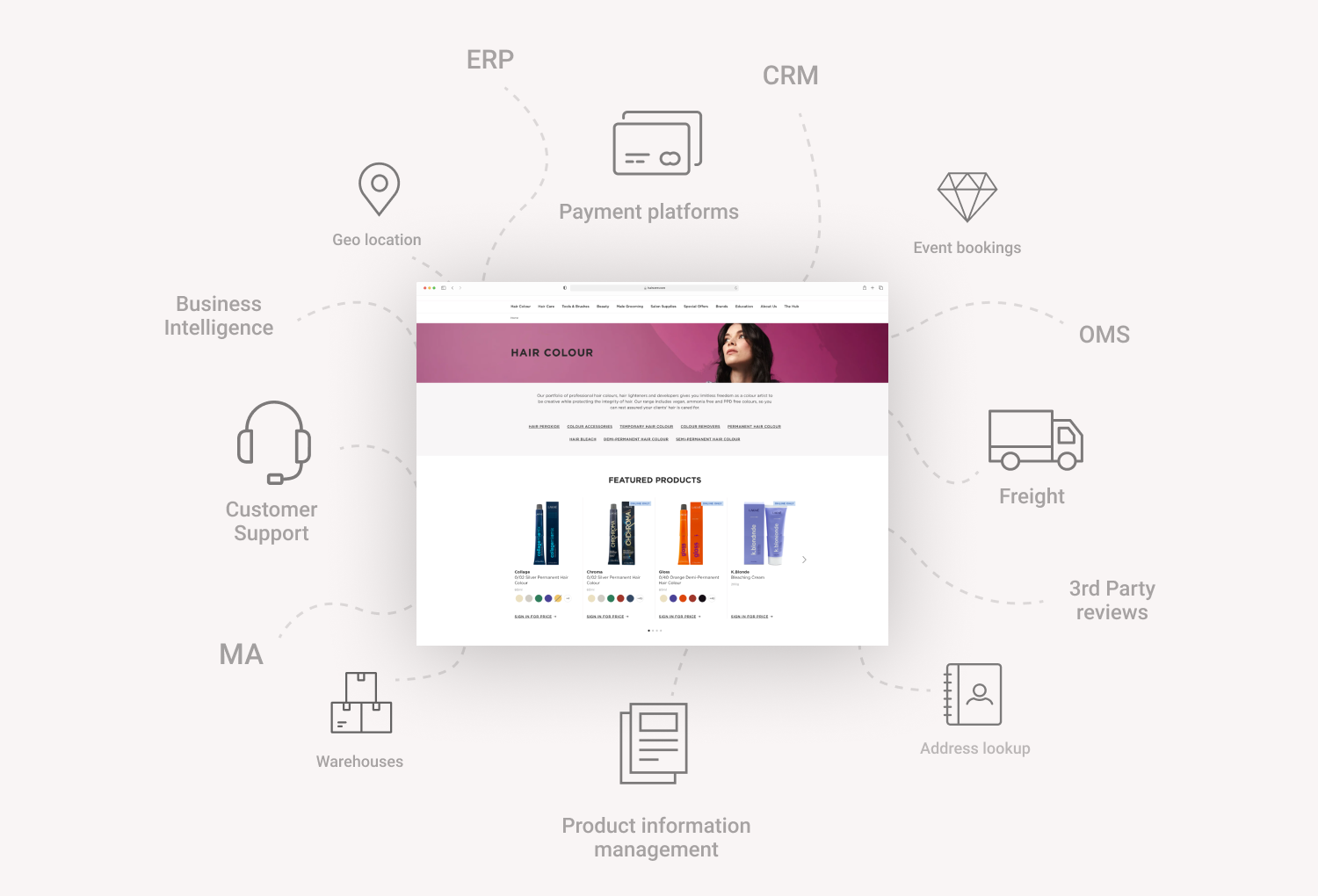 Experiential Ecosystem
The user interface design of the commerce platform is presented to customers as a slick consumer-oriented digital experience. Behind the scenes the Optimizely CMS and Commerce engine required complex integrations into Haircare Group's ERP, PIM, customer support tool, freight software, payment gateways and 3rd party systems.
"The Fusion team was instrumental in providing deep expertise to help us execute on our vision of creating a one-stop-shop for hairdressing professionals" said Garth Gauvin, Haircare Group managing director. "The final solution is simply world-class."
Business is Personal
To drive a personalised and curated digital experience, Haircare Group's commerce platform is augmented with a customised search and filtering capability, a visitor intelligence tool and machine learning powered product recommendations.
Roadmap to Release
For any business to thrive, it's crucial to meet and exceed customer needs. This initial platform launch puts strong foundations in place for delivering and scaling multiple brand websites using the same technology. 'Bankable digital' is not a one-and-done activity. Ongoing optimisation, experiments and enhancements of the commerce platform will unlock further value for Haircare Group and their customers.
---