Ditch your pen for a pin campaign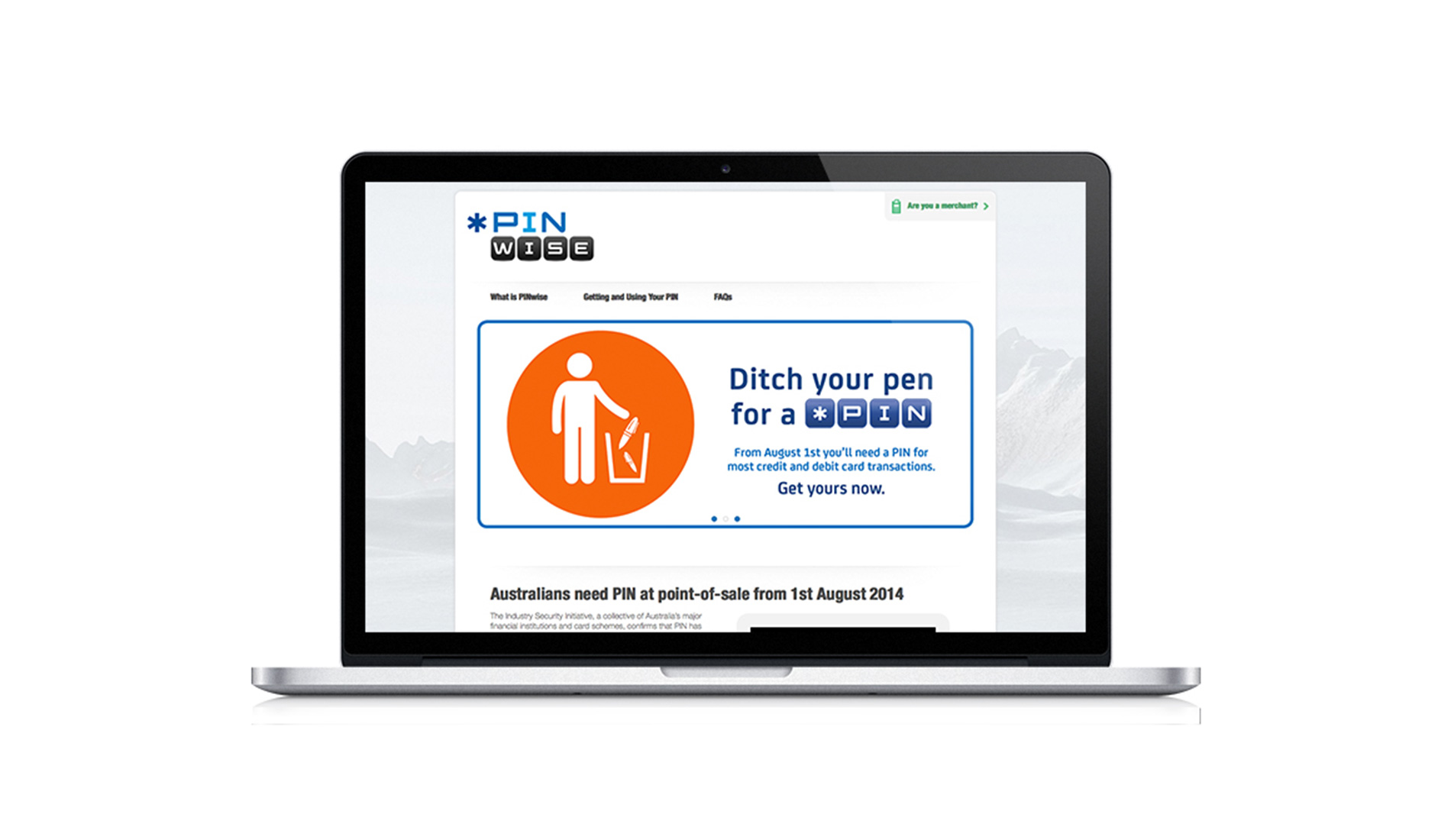 PINwise was an initiative of the Australian payments card industry to encourage the use of PIN instead of a signature.
A consortium including all of the major banks and credit card providers needed to change the behaviour of the Australian public to use a PIN at point of sale and phase out the signature verification process, providing a more secure payment network.
Partnerships
With a drop-dead date of 1st August 2014, we worked with a collective of STW partner agencies to develop an integrated communications program that covered brand identity, digital and online, print, outdoor, PR, merchant and TV.
Changing Behaviours
Shifting habitual consumers in their purchasing behaviour required a phased strategy to behaviour change. A key part of this was delivering timely and appropriate information online to consumers as well as providing digital assets and tools to over 300 financial institutions.
A Non-Event
The PINwise campaign increased PIN usage from 45% to 88%, doubling target metrics and ensuring a smooth transition. One of our clients boasted it was "the biggest 'non-event' in Australia since the millennium bug". New Zealand and other countries have adopted the methods from the PINwise program for their scheduled transitions to PIN.
---