Bay by Boat
St Paul's Bay - Lindos, GREECE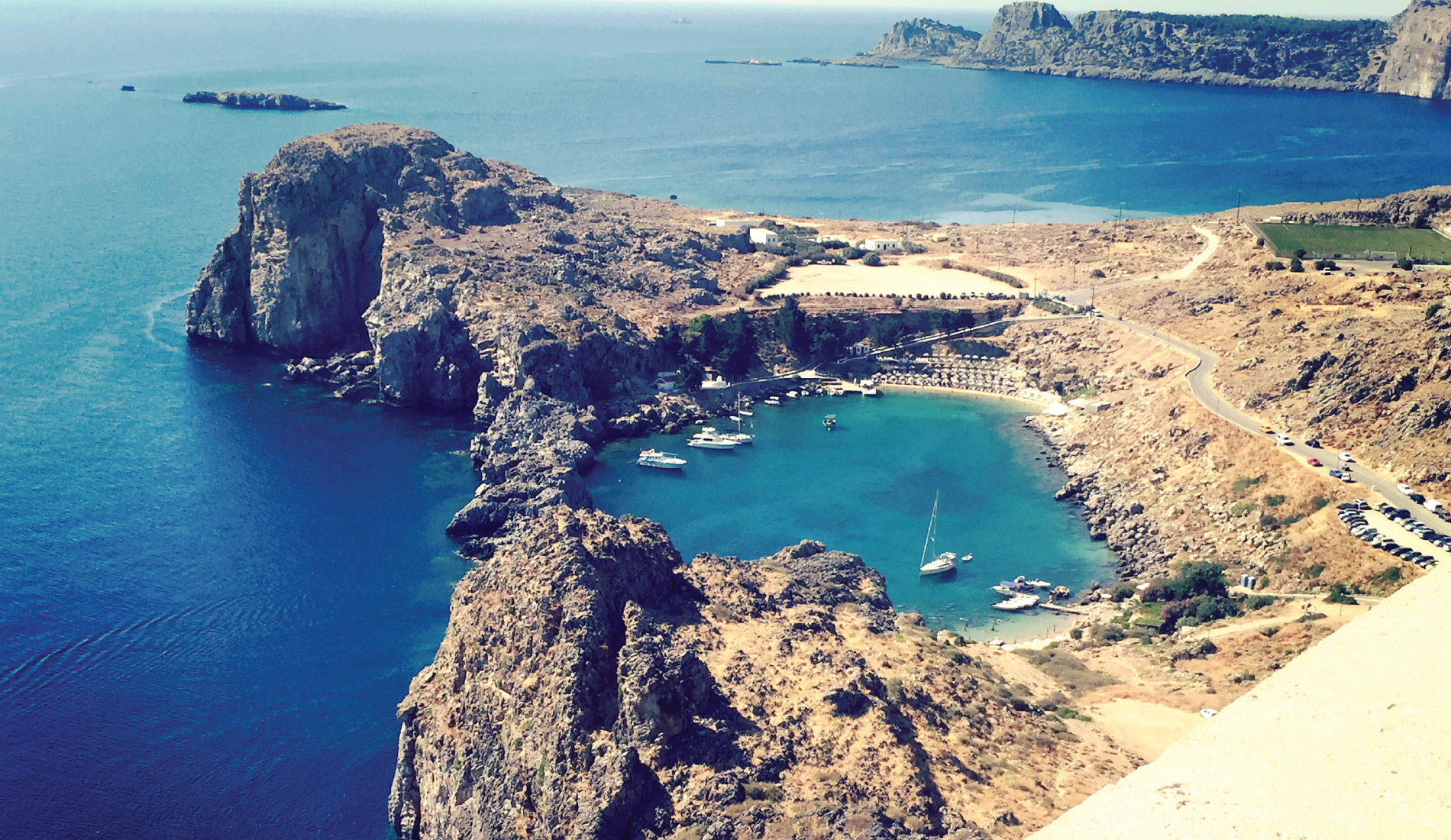 If you're after beaches to die for, you can't miss St Paul's Bay in Lindos. To truly experience this watery wonder, hire a boat from another beach village named Kalathos. You don't need a boat licence, or any licence for that matter. The locals go on trust and face value. It's only about a 20 minute cruise along the Aegean Sea to the bay. When you reach your destination, drop anchor and dive into the crystal clear, turquoise waters - you can literally see the bottom of the bay. If you're into snorkeling, this is an excellent chance to meet all kinds of aquatic life.
Swim to shore and find a great table at the open air Garden Café, set in terraced gardens with an overhanging canopy of fresh Greek produce. You can catch a glimpse of the Acropolis perched up on the mountain. We were even lucky enough to witness a gorgeous wedding in the little chapel dedicated to St Paul's.
But Lindos isn't just pristine beaches. Catch the traditional local taxi service - a donkey ride up to Lindos castle will get you amongst the renowned Greek history.
- Jenni
---