Baby on board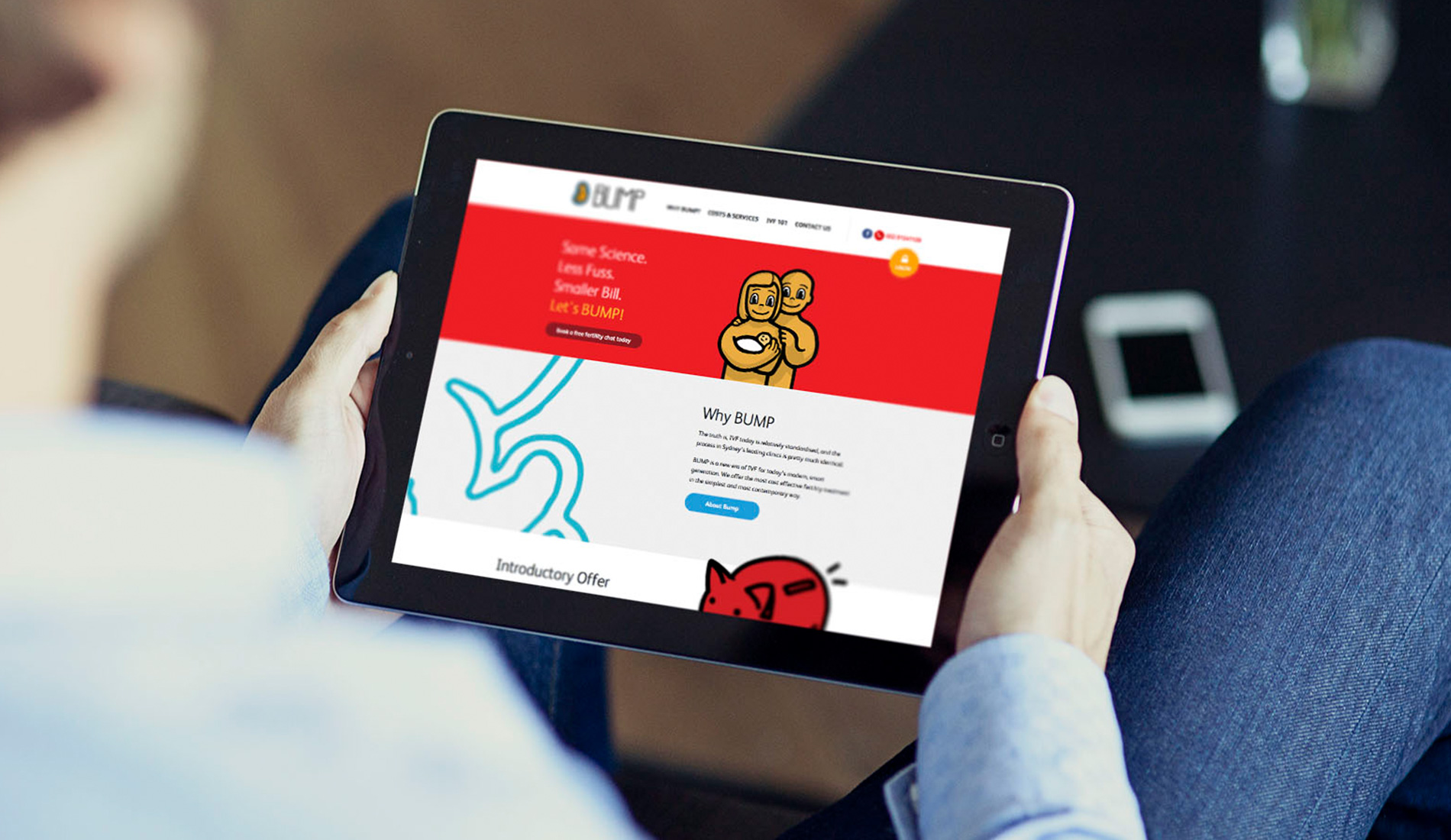 Bringing a more empathetic and cost effective solution to IVF treatments was the driving message behind BUMP's reimagined website. BUMP promises effective and contemporary fertility treatment in the simplest way. We were hired to put them in the position of digital pioneers in IVF solutions, with a better user experience and simple, clear content.
Qualitative research like customer journey mapping, workshops, and competitor analysis discovered what was most important to BUMP's clients. Using these insights, we designed the website to be more user friendly by including video content and simplifying the medical jargon that surrounds the procedures. Prospective parents are now able to access a wide range of online support and information from a fresh, high performance website that backs up BUMP's commitment to giving their clients the best support every step of the way.
BUMP is set apart from its competitors by a customer focused website with a personality that stays with and supports their clients through the entire IVF journey.
"I would like to say a big thank you for the website. I think that it is great, and I am very glad that we went the extra mile and made it perfect! I know how hard you all worked to make it happen on time."
"The feedback so far has been really great – lots of comments on the simplicity and style of the site, and how easy it is to navigate." Ann Marie Kimber
---