Working Remotely: From Surviving to Thriving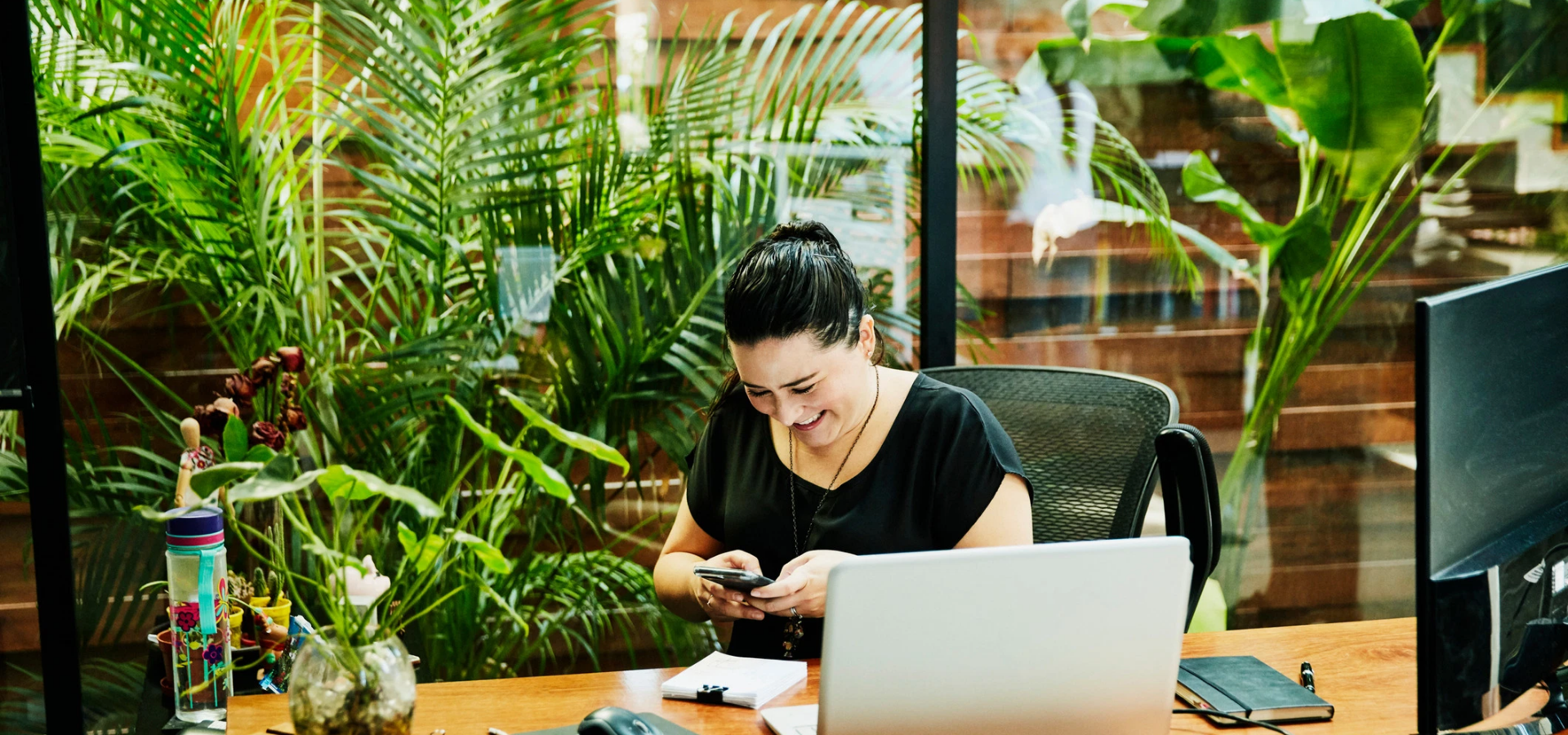 There's no doubt we're currently living through some peculiar times. Toilet paper has been a major news item almost every day for the last few weeks, people's hands are cleaner than ever before and dolphins have returned to Venice's canals.
Unfortunately, there are some who are losing their jobs due to uncertainty within the economy. If you are lucky enough to be able to continue working, you may have been asked to work from home for the next few months. If you're not used to working away from the office, adjusting to working remotely can be a challenge.
Fortunately, as there are large numbers of us experiencing this new way of working, there's a good opportunity to learn from each other. At Fusion, we've come to the end of our first few weeks working from home and we want to share our learnings. They may help you with transitioning to the new working environment.
The little things make a big difference
After two weeks, the novelty of self-distancing and home isolation may have subsided as feelings of stress and loneliness start creeping in. Therefore, it's important to keep spirits up and minds focused. This means paying attention to the little things we would do in the office on a daily basis, and trying to replicate them digitally. This might be as simple as saying good morning to your team in the group chat as you log on for the day.
Creating a workspace similar to that of your office also helps get you into a 'work' mindset. Having breaks at similar times and start and finish your work when you normally would. As tempting as it may be to set yourself up on the couch or near the TV – don't do it! We all know the likely outcome.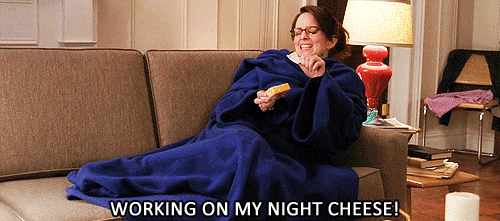 As the line between work and life becomes even more blurred, it is easy to become consumed with work and adopt an 'always on' mentality. Instead, simulate an average working day in your new surroundings to focus on your tasks while also being mindful of your wellbeing.
Making the best use of your Commute

An added bonus that comes with working at your home office is the very short commute (approx. 20 steps). With all this extra time, it's important we utilise it to improve our wellbeing.
Our team have used this extra time by getting out in the sunshine walking the dog, cycling, trampolining with the kids, and creating new home workout routines. Some have started side projects they'd been putting off, or finally getting the chance to finish 'In Search of Lost Time' - the irony of which is not lost on us.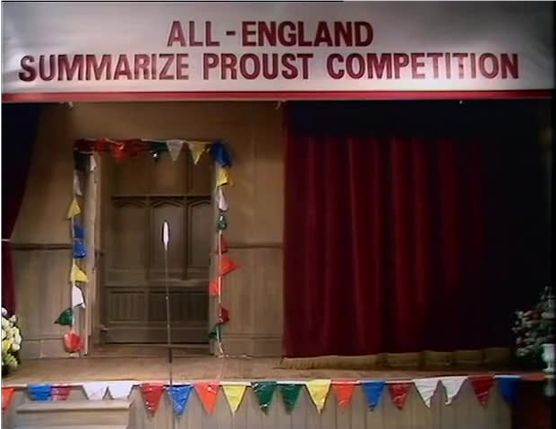 This year, the title will be ours
The newly-found time before and after work is a great opportunity to make moments for yourself. We've found this has helped to boost our creativity and made us more productive at work and in our personal lives.
Optimising internal communications
As all forms of communication becomes digitised, it's easy for conversations and ideas to get lost. You would have experienced leaving your phone for five minutes to return to 53 unread messages from your friends' group chat. In a work setting this can be overwhelming and ineffective, with the potential for key details or tasks to be lost or missed in a message thread.
In our team Slack, we've broken up group chats into teams and topics to make these conversations easy to find and keep track of. Plus, it's a good way to enable you to revisit these ideas in months come.
Listed below are some of the Fusion Slack channels we use to assist with remote communication:
All Team – for general work updates
Spark – a place to share articles of interest or inspiration.
Team chats – for daily catch ups and task updates
VPN – technical questions and tips to help remote work run smoothly
WFH – tips on how to optimise working from home
FusionPets – to provide accountability for our new furry interns who are a part of our workspace
For keeping track of tasks and hours dedicated to particular projects, we use Trello, a visual project management tool. It's easy to set up and use and allows every team member to view their own tasks as well the rest of the teams'.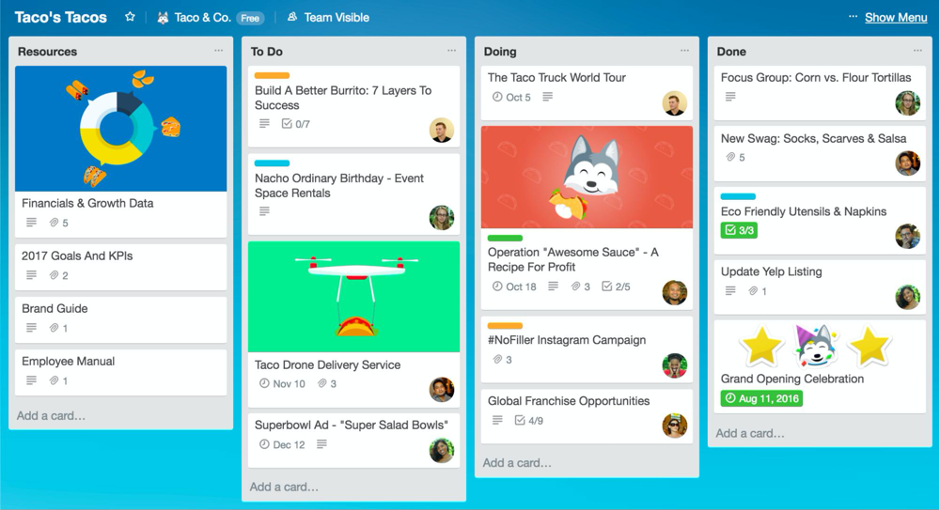 Each team member is given a list, which contains their list of tasks for the week. If you need help with a task or need another team's contribution, the board provides a simple means to check availability. This helps avoid swamping busy team members with additional work, while also seeing who is available to assist.
Connecting with clients
Working remotely brings new challenges for connecting with clients. Running professional online meetings will enable you to communicate effectively and move your projects forward. Like most organisations, we've been using Zoom to connect with our clients because of its easy to use interface and clear picture and audio.
Here are some of the tricks we've learnt that will help you to create the best experience for you and your clients:
Allow extra time for the meeting – When scheduling your call, add an extra 10 minutes for the meeting. This will allow some time for you and your client to get set up and comfortable. This maybe a new experience for some, so removing that extra pressure can make things run smoother!
Encourage camera use – Seeing yourself on camera can be a daunting experience so some may wish to disable the camera. However, removing the ability to see the other person's body language and visual cues can make reading the situation much more difficult. A gentle way of encouraging camera use is to start the call with your camera on – we've found that being confident with the camera helps others find that confidence as well.
Face the light – If the light is behind you, you'll appear as a shadow. The picture will be blurry and can look very unprofessional. Position yourself facing a window if possible.
Use reactions – if you're on a call with a large group, it can be difficult for people to get a word in. If asking a question to the group, ask those who want to contribute to signal with an emoji. The host can direct the conversation to each of those participants. This way everyone gets heard, not just the big personalities!
Use a virtual background – Sometimes it might not be possible to have a clutter free backdrop for your video call. If that's the case, use Zoom's virtual background options. It hides the messy kitchen behind you; the less visual distraction, the better. It can also be used to great comedic effect, which can help to break the ice!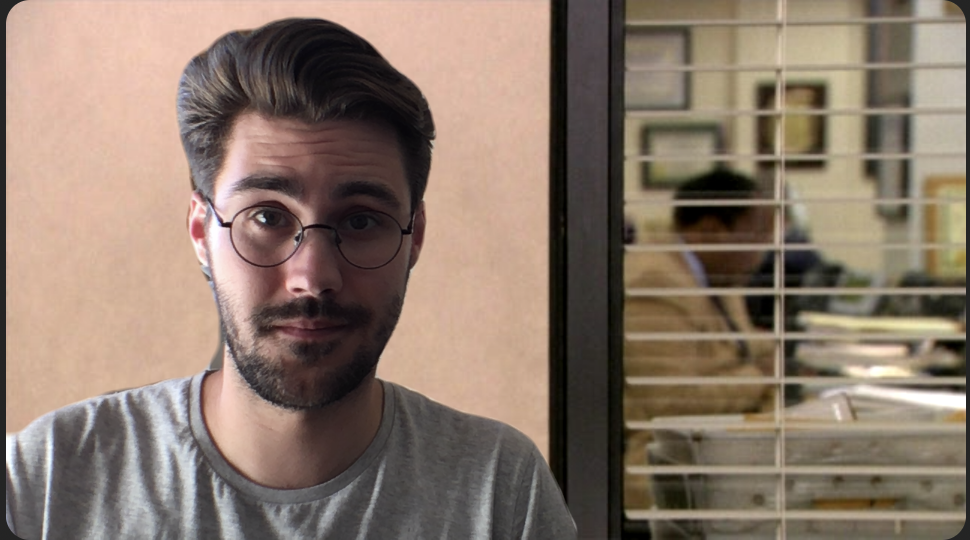 We were very surprised to find our iOS developer Chris moonlighting at Dunder Milflin.
Show, don't tell
Twenty-five years of design heritage is testament to the fact that our team are predominantly visually-driven people. They also love to collaborate. So, where we once had whiteboards in breakout areas, we now use shared virtual spaces for generating and developing ideas.
These collaborative channels are also used for presenting and discussing concepts and decision-making with clients and partners. We strongly believe that showing your thinking, rather than telling someone about it, is a much more effective way to reach consensus and move forward with a project. Here's three of our favourites:
Invision is a fantastic platform to share wireframes and visual interactions for digital solutions. A visualisation of the final product brings our ideas to life and gives the client insight into how our design decision-making will benefit their brand and customers.
Diagrams.net is free, plugs straight into Google Drive and helps us to illustrate service design flows and user journeys for a client's current and future problem-solving projects. There's lots of templates to use, and one-click sharing of files makes it easy to collaborate.
Keynote plays a big part in our client presentations, and allows us to use storytelling to convey our expertise in an engaging way, while making sure our message is clear and precise. We often use the screen-recorder in Quicktime to add visual movement or walkthroughs into our presentations too.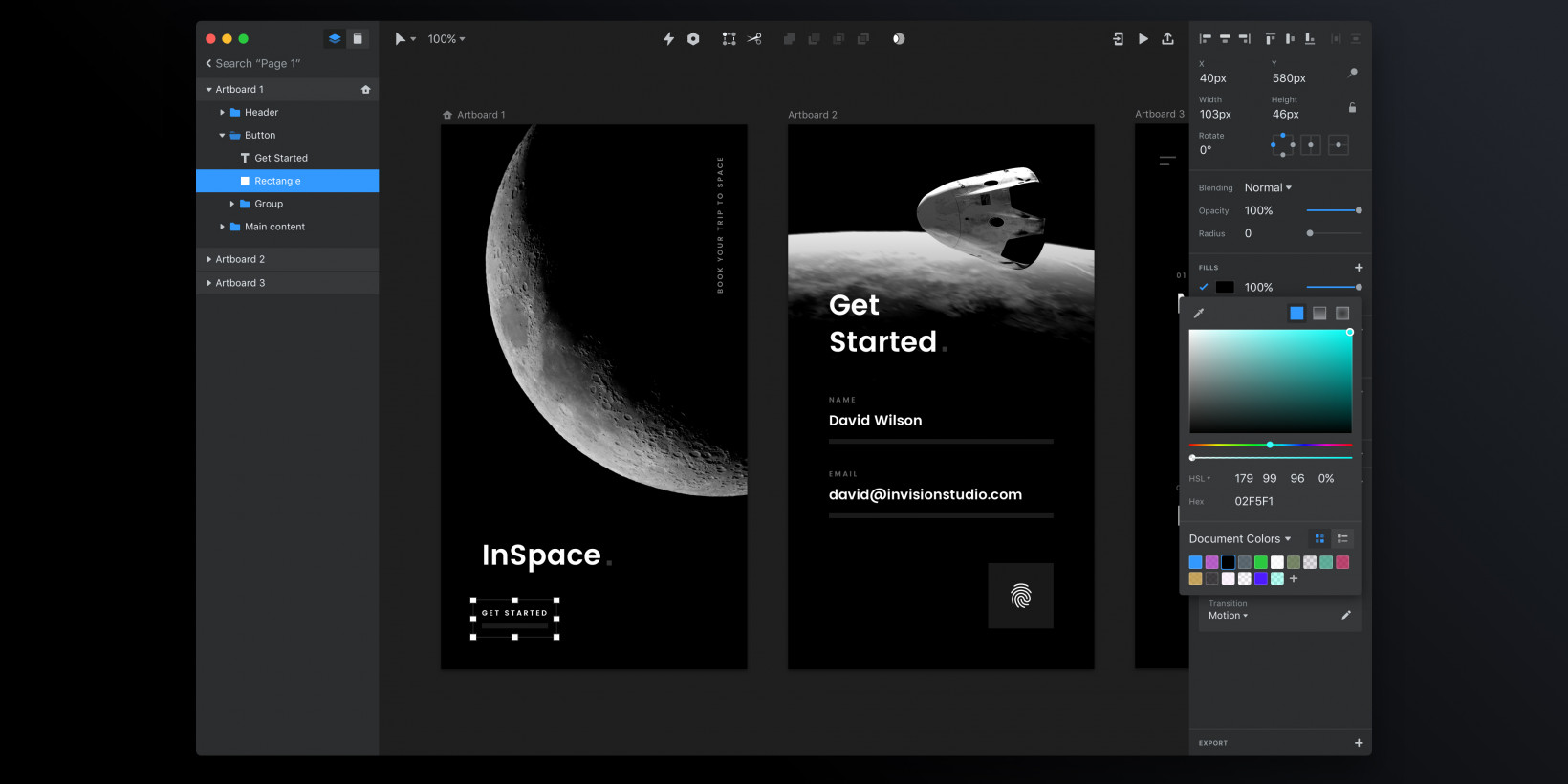 Invision
The tools we're using help remove ambiguity and misinterpretation. In fact, because they're built for collaboration, we find that the people we work with are keen to get involved – commenting, annotating and scribbling on ideas to help develop them into finished products.
How businesses go about their day to day operations has changed in a dramatic fashion. But by getting the best out of the tools you have available and the opportunity to change up how you work, you'll be able to not only survive the current situation but thrive.
Who knows, once this is all over, you may never want to step back into the office again!
---