People's Choice Credit Union banking app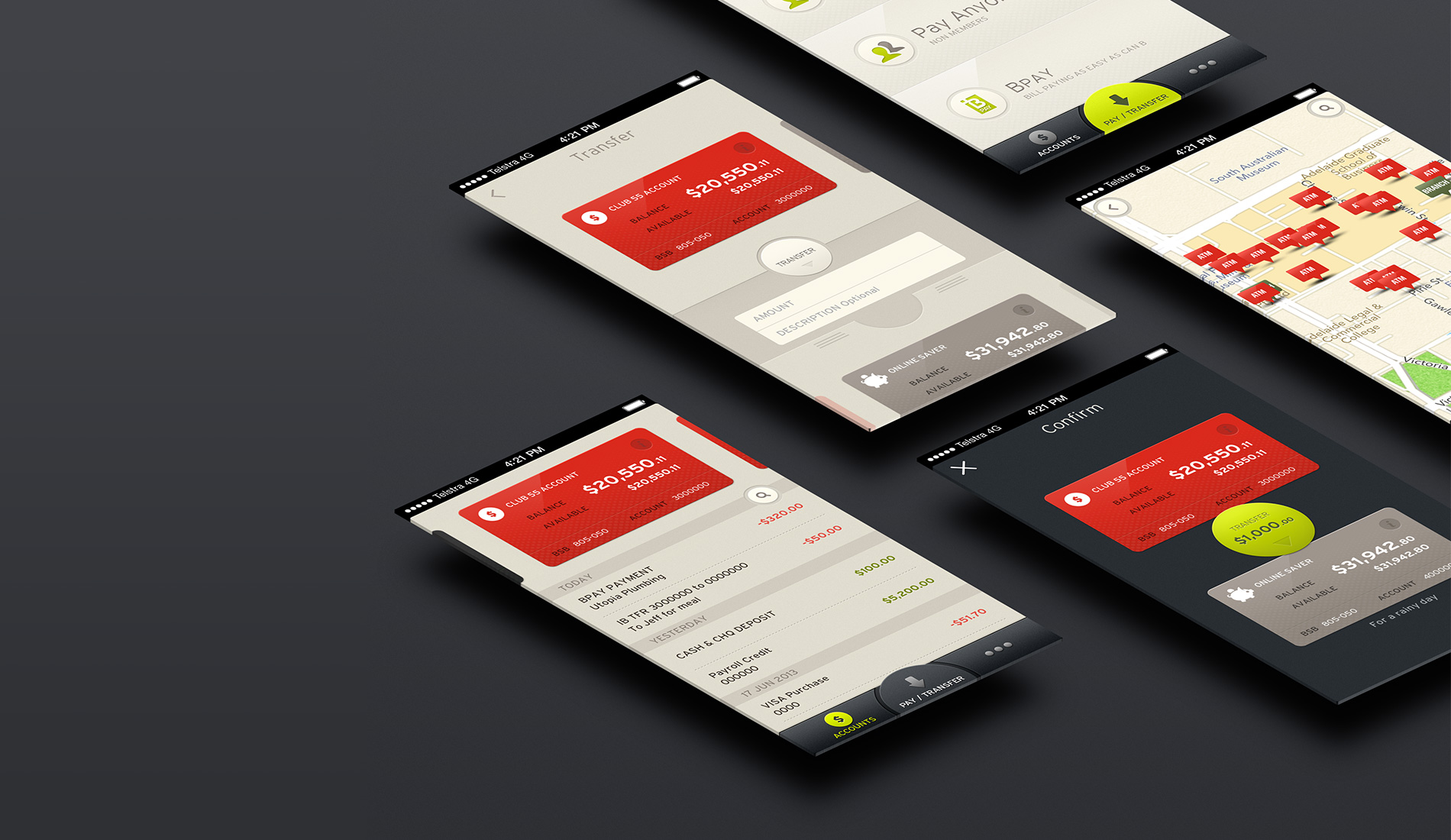 Asking questions and listening are elements of design that aid in developing an effective solution. We were engaged by People's Choice Credit Union to develop a native mobile banking app that meets the expectations of their members. So we listened to those member expectations in detail.
We designed the user experience of the app to take full advantage of the iPhone's capabilities. The user experience is designed to allow customers to achieve tasks with the minimum amount of effort. Customers can check account balances, view transaction histories, transfer funds between accounts, to other members and to other banks, as well as pay bills with BPAY and locate ATMs. All this can be achieved with a few simple swipes and touches on the go.
We enjoyed the challenge to make this app as easy to use as possible. Working within the constraints of existing banking system infrastructure had its technical challenges, but ensured the provision of a faster and more secure service.
App Store reviews are five star. Customers are overjoyed with the app's ease of use and functionality. Through providing a great mobile service People's Choice are growing brand loyalty and customer satisfaction. Members are rewarded with a banking experience they love, proving that designing the user experience is imperative.
"So much nicer to look at. So much more functionality. More practical and way more useful! Thank you People's Choice"
---