Fusion cements DA Partnership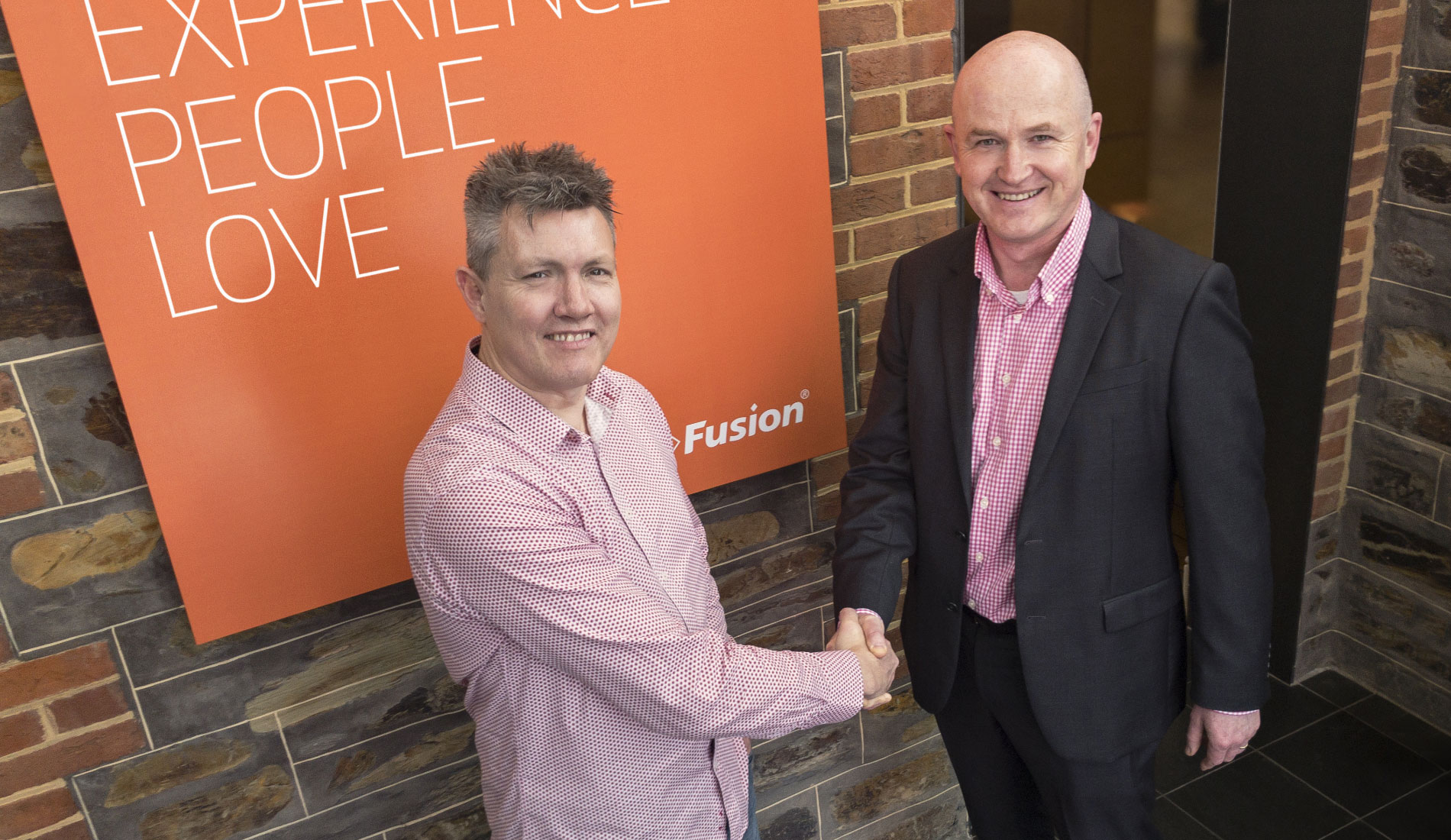 Banking technology firm Data Action (DA) is building upon its close relationship with digital agency FUSION, today announcing the acquisition of a significant shareholding in the company.
Fusion director, Damien Mair said: "I'm thrilled that DA has taken a further step to cement our relationship. We have been collaborating for more than five years now to provide market-leading solutions for our clients.
DA making a strategic investment in Fusion is a logical next step for both companies. We will further help financial services challenger brands compete using a fusion of insight led strategies and cutting-edge digital experiences which are backed by industrial strength technologies.

Damien Mair FUSION DIRECTOR
CEO of Data Action Karl Grant remarked that: "Combining Fusion's expertise with our proven capability in the development of the full suite of banking products, is going to create an exciting opportunity for financial services companies looking to challenge the status quo."
Within the next year or two we're going to see a huge shift in banking as Australia moves towards an open data model like the UK. Together, DA and Fusion can assist clients to realise benefits from that new model.

Karl Grant DATA ACTION CEO
Fusion will continue to operate as an independent entity and will help support the delivery of DA's strategy to provide a complete suite of digital banking products. The suite is designed for challengers to the traditional bank sector – mutual banks, credit unions and FinTech organisations.
"The recent Canstar Award win by our client Beyond Bank Australia is a great example of our combined expertise." said Mair. "This is the third year running a Fusion and DA collaboration has won this award. This has only been possible due to the collaborative approach between Fusion, DA and the client"
WPP AUNZ CEO Mike Connaghan said: "This is a unique opportunity to have one of Fusion's most important strategic partners help drive further growth. DA's stake in an existing partner is the ultimate compliment and shows how well respected and valuable the Fusion team is. We look forward to working together on future endeavours."
Fusion is part of WPP AUNZ, Australasia's leading marketing communications group.
---