Play to Win
The Smart Bank Playbook: 10 Strategic Plays to Sidestep the Big Guys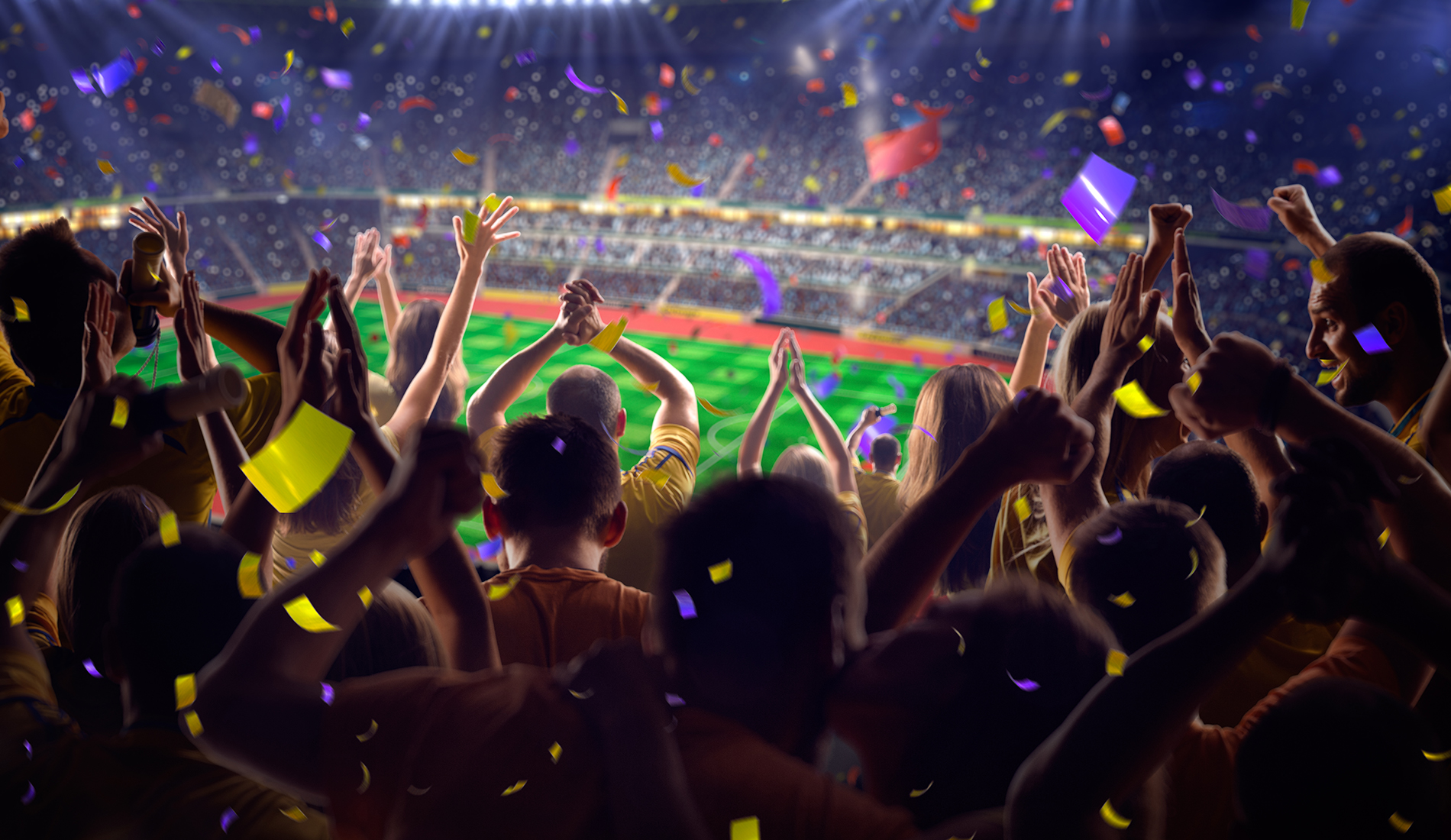 Team talk: Winning the Tough Game
Let's face it. The big four banks aren't about to ease up their game strategy or shuffle their teams to allow smaller competitors any more possession of the field. Given the chance, they'll use their muscle to dominate the game their way, every time.
You have to play a different game to win in the financial services arena. One that's on your terms with your own plays. But what's going to get points on the scoreboard? You need agility, tenacity and a will to try out experimental plays. The results will come to the smart banks that can open up new opportunity spaces, weave around the biggest players and leverage the crowd to create the home-ground advantage.
So while your competitors are facing the challenges of today's game, get your coach, captain and team-members to design a new way to play. A strategic game plan using 'plays' for tomorrow's match.
---
Playing the Right Position
Regardless of your team colours, it's the people wearing them that matter most. Yet there is every chance they'll be spending the majority of their time making basic plays that could be automated for ease and efficiency. The quality of customer service doesn't date, but expectation levels have risen to championship levels for all brands. Free up your key players to fully utilise their skills and expertise. You're going to need smart people to spot the gaps and clear the lines - assisted by tech that carries the kitbags and keeps the pitch pristine.
#1 - Your people are your secret weapon. Empower them for valuable interactions.
---
Game on for the Smaller Team
Rapid changes in technology are slowly but surely disrupting the rules of the game for the larger banks.
Smaller, purpose driven players are popping up everywhere. People are looking local. They are looking for authentic brands as an alternative to the corporate box businesses. It's possible for micro-businesses to prosper with a kitchen table office.
While the big four teams are busy pitching their battles at each other, there's space to cut inside. Find gaps that will allow you to deliver value driven services and a touch of team-bonding with the smaller business players.
#2 - Small is no longer a punt. It's a draft pick opportunity.
---
Get the Crowd Behind You
As a team, the last thing you need is disappointed supporters leaving before the end of the game. Their dedication and belief needs to be rewarded. Engage with the passion of your crowd to push you forward - ask their opinion, get them to test new plays and reward them for their input. Purpose-driven people tend to align with others that chant a familiar song. The smartest teams are those using plays that create communities who unite members with other members. Unsurprisingly, they are already motivated by a common cause (that's your team). Now make them fanatical.
#3 - Leverage and connect the knowledge and energy of your customers.
---
Club Together
The shared game is the new game. Customers don't think or care about the silos that exist inside financial institutions. They are looking for ways to simplify the scores of services that they have to play with. Buddy up with a brand that can add differential value to your customer's lives before pulling on your game-day boots. The opportunity to take a home loan bundled with a couple of year's worth of Internet connectivity? How about a car loan with a free Spotify account? That's an attractive game style!
#4 - Strengthen with meaningful alliances before taking on the other teams.
---
Read the Game like a Pro
New players are huddling customers around financial service propositions that weave artificial intelligence with conversational interfaces. People are chatting with bots via the big social media channels, while we're getting prompts about friends' birthdays before we even remember to send them a card. Your customers are busy, and they are getting busier as technology allows them to squeeze more into their day. Set up your services so they automatically appear when and where people need them. Not convinced that bots will play nicely with people? There's an ATM in every town that says they already do.
#5 - Know your customer's next move before they do.
---
Let the Customers Lift the Trophy
The big four teams are happy to keep their supporters as slaves to record levels of personal debt. Surprisingly in Australia, no one has championed a truly sustainable model of everyday financial coaching. Globally, three-quarters of banks are investing in customer intelligence. The data on those that matter most to your team is getting richer and the ability to create actionable insights is getting cheaper, quicker and easier. Imagine a smart bank where every customer is a winner as they are coached towards financial freedom.
#6 - Be the first to coach your customers to meet their goals.
---
Fielding a Team Without Players
With the rise of chat-bots and robo-advisors driven by artificial intelligence, it's not much of a stretch to think that soon there will be a smart bank playing without any people on the field. Technology is removing the need for human-processed transactional interactions - a portfolio designed by a deep learning algorithm may get better returns than a financial advisor. If you have the infrastructure, the license and the permission to play - what are the opportunities? Is your bank better off as a set of trophy winning API's for other teams to augment their offer? Is this a smart way to play a different game to your competitors?
#7 - Reinvent your bank as a suite of data rich API's.
---
Winning Without Interfaces
Remember the adrenaline you feel during the game: reeling with the highs and the lows. Will there be a time when customers interact with their banking through a total sensory experience? As interfaces become invisible with speech, gestures and motion becoming methods of interaction, we're approaching this play. Wearable fabrics and biometric authentication point towards sensory driven experiences of our financial life. Imagine receiving a real tingle of excitement as your latest pay drops into your account.
#8 - Keep customers onside with interactions that engage all their senses.
---
Virtual Playing Fields
With platforms like Facebook and Google profiting significantly from the monetisation of our personal data, could our imaginations become the next big currency? The ability to create, interact and explore virtual and mixed reality experiences is rapidly becoming mainstream. It's now possible to 'paint' in 3D within these virtual worlds. The smart bank of tomorrow could recreate itself daily in a personalised manner for individual customers - allowing people to step inside when and how they like. Blindside the opposition by placing your customers within their own money. In the same way architects use 3D models and video fly-overs to help clients understand their vision, your customers could move through their assets and play through multiple scenarios of their financial future.
#9 - Paint a personalised vision of success for every one of your supporters.
---
Your number one defense
The idea of a single place to do your banking is long gone. The playing field now appears via the palms, pockets, laps and wrists of people across Australia. Those teams without a mobile banking strategy can ill-afford to consider other plays at this point in the game. A mobile play is one of the few guarantees of being in your supporter's zone of consideration. The mobile experience is a valuable and branded reminder of the relationship customers have with your bank. Upping the mobile play is not just about replicating the utility of other channels. Customers are expecting more. More of what is possible with the powerful devices that they are using as a core part of managing their lives. What will your team begin to deliver to customers' smart devices?
#10 - No longer a strategic offensive, mobile banking is the standard defence.
---
Play Different! To go on the offensive as a smart bank contact us today.
---